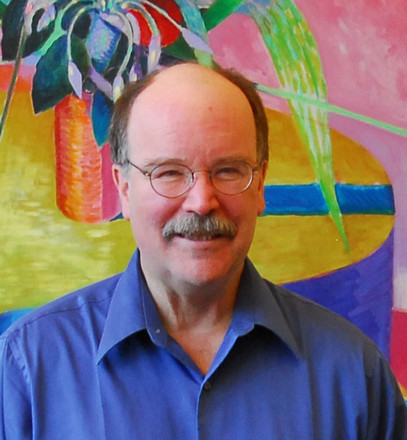 Peter Carlsen on His Furniture

After years as an architect, I've returned to designing and making furniture as a craftsman. My hours of hands-on carpentry have brought a realization of opportunities that are not readily apparent on screen and paper. In furniture making, as in architecture, success comes with design and construction that support one another.

One discovers possibilities in making. It's not possible to make just one of something. In the process of designing and making one discovers what the item one is creating wants to become. Many ideas worth exploring come in construction, some practical, some whimsical. Getting tired of making flat panels for my cabinets, I said, "Why not make slats instead?" But thin slats warp, so I pinned the slats together with dark wooden buttons, making a pattern across the vertical gaps. A friend dubbed my button wardrobe "The Pie Cabinet." I made a series of cabinets where the legs form a frame into which the box of the cabinet is set. The tops fly out beyond the sides with whimsical keyholes cut into the ends. "What are those for?" people ask. I like them. They make me smile.

My goal is to bring craft to support the design and design to support the craft. In the end it is the delight and discovery of making things that, with luck, will be reflected in the finished piece.
© Carlsen & Frank Architects